Omg
Silly Things Siblings Do to Spite Each other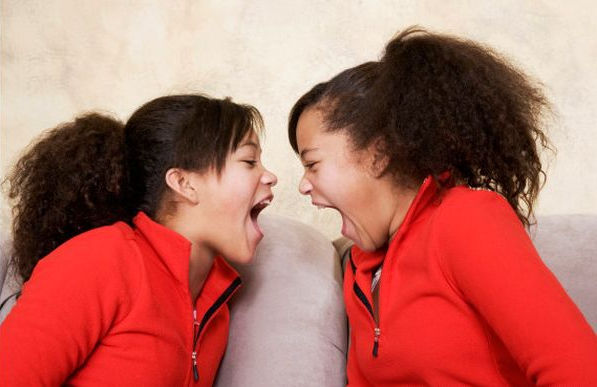 DESTROY THE GAME
One of the regular tactics kids display with their siblings is to destroy the play station game simply because they were deprived of accessing it. At that point what matters is no one gets to play the game. And the annoying smile that the sibling would have worn would automatically fade away.
SILENT DOSAGE
I call it a dosage because this is like taking a very bitter medicine down the throat. Everyone is expected to be on their own (OYO). At this point, they can not ask anything from me. Not even a favor.
TOTAL OBEDIENCE TO RULES
"When I was little my brother always got mad at me for going in his room. So one day when he was at a friend's house, I snuck in and messed everything up. When he got back and saw the mess, he yelled at me to clean it up – I replied, 'I can't. I'm not allowed in your room.'"
SEE SHOWS WITHOUT THEM
Here is one of my favorites, most especially when I know they have an important occasion, event or hang out to attend. I'll just pick their favorite dresses they love to wear and hide in a place where they would never think of searching.
LEAVE THEM STUCK
I have seen this happen with a friend and her sibling. She was angry with him and as the younger one who has always been warned by the parents not to wash after using the toilet. My friend decided to use that against him. He called out to her for several minutes but she didn't answer. This even got the young boy crying because he was stuck there. And if he does otherwise, she would report to their parents and they would punish him.
ALLERGIC REACTION
MESS THE FACE TOWEL
SPOIL THE TOYS
Getting angry with my siblings for telling on me is one thing. Then spoiling their toys is my payback tip to them. From the car toys for my brother to the barbies toys for my sister.
FIGHTING
Yes, fighting or setting traps for them to trip and fall is another silly trick pulled by siblings.
CONVERT THEIR UNUSED ITEMS TO MINE
Siblings could be so annoying as to keep things that they have no intention of using, maybe because it is no longer their size. I do not intend to beg for it. I just search them out and start to use and they end up not having anything to do about it. Even if they try, dad and mom would be on my side as they do not want things to waste.
My sister had asked mum to use her hair clips to beautify her hair and mum refused that she would spoil it. After much mum agreed with my sister promising to be careful with it. When she got back the clips were still in very perfect condition until I caused some havoc to it. Mum didn't want to believe my sister that she was not responsible.
TOOTHBRUSH HAVOC
Bringing havoc to toothbrush is another silly action siblings do to each other in the phase of anger. sometimes it is just to soak the brush in dirty water.