Omg
Ridiculous Situations in Nigeria that you would be called "ASEWO" as a Lady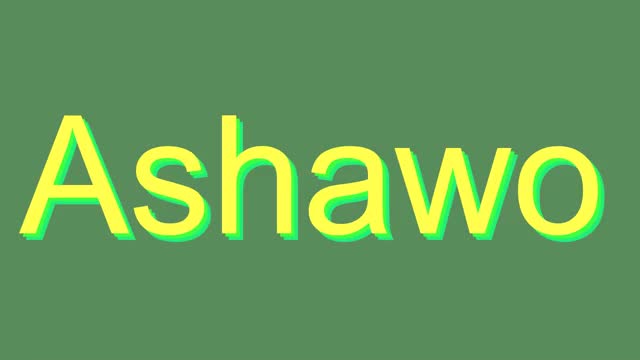 Nigerian young and beautiful women go through a lot in the country. One of which is been called a harlot or prostitute at the slightest chance, situation, and provocation. The most annoying part is that this word has been given another awkward name popularly known as "ASEWO".
Checking the history of the word, it has been discovered that the word is for the Yorubas. "ASEWO" is a Yoruba word which means "One who changes money". But then, the way the word was changed to an insult is quite amazing and that is Nigeria for you.
There are most likely very few ladies who have escaped being called this name on several occasions. Funny enough these ladies may not have been caught fornicating. The ASEWO name is just an insult on the part of the men to the women. You see a woman doing her own thing and minding her business and suddenly someone would yell this name at her.
Ridiculous Instances Where The Word "ASEWO" is Used on a Lady
There are so many ridiculous situations below in which some ladies get to be called this annoying name ASEWO.
CHOICE OF DRESS SENSE
A lady's choice of dress sense could call for such name. In Nigeria, the woman is expected to be decently dressed, unlike the American countries. As a lady, if you are not properly dressed then you should settle your mind that someone would likely call you "ASEWO". It is also advised that you also stay away from quarreling in public as it is the insult you would get.
DRIVING AN EXPENSIVE CAR AND OVERTAKING A MAN
Overtaking a man in Nigeria as a lady means war ooh. Most especially when you do that in an expensive vehicle. You definitely would hear that name and more words like " Because say man don dey see you and fuck you, that is why you dey show yourself", or " Asewo you think say nah your papa abi sugar daddy get road abi". For crying out loud some women work their ass out as some men do. They bought those expensive cars with their money oooh.
One of the greatest mistake to make in Nigeria as a lady is engage in a fight either in front of a hotel, going in or coming out. The reason is Nigerians have an awful mentality of a hotel and feel that anybody visiting a guess house went for fun (SEX).
SPENDING SO MUCH TIME AT THE ATM
Am sure we all are aware of the construction and state of things with the Nigerian ATMs. They are usually very slow and one is always unable to withdraw more than 20k at once, while some are even 10k. Then the same Nigerians who know this fact, would also be very impatient and expect one to perform magic when you get to the machine. For instance, a lady wants to withdraw 100k imagine how many times she needs to go. And as things are not going as they want it and they lose control they would just yell out.
WALKING IN THE MARKET
Going to market in Nigeria could be very hectic an also annoying. The crowd in major markets in Nigeria can be mind-blowing, and talking a walk to check for what to buy might be quite easy. Some of the male traders make it more stressful and annoying when they pull, drag and even touch ladies. And when the ladies make a mistake to stop touching, dragging and pulling them wrongly, you would be surprised at their change. The once polite and sweet talking man shows his true colors and even in anger says " See this Asewo wey I dey try reason matter with"
MANNER OF SPEECH
The words which come out of your mouth as a lady also matters a lot. Nigerians always expect the women to be very humble and respectful even to the words that come out of their mouth. so if as a lady you violate this order do not be surprised if you meet a greater match. A man who is ready to exchange words with you. And trust me there is no way all insults would come without the prostitute name calling.
OWNING AN EXPENSIVE PHONE
Recalling those times when blackberry and iPhone X was the big deal. Owning it shows and tells that you are very buoyant. But then when ladies get their own and maybe take to their social media page to show excitement, some jealous people would make annoying statements.
GETTING A DRINK AT A BAR
Ladies who are seen in bars taking drinks are regarded as irresponsible. I clearly remember a day my close friend visited me moody and when I asked her what was wrong, she narrated her ordeal to me. She went to a bar to grab some drinks as see how she could ease herself some of the day's stress and trouble. Only for a man to want to join her on the same table, which she declined stating that she wanted privacy and wanted to be alone. This man flared up and started to insult her, asking
REFUSAL TO GIVE PHONE DIGITS
This is like the most common of all the situations and occasions whereby the name calling is applied. Once a beautiful lady passes by, most mean just get consumed in lust and quickly they want to just get the lady's digits. And her refusal would turn all the sweet words of likeness, love, Beauty, and affection to nothing and spring up insults of all kinds.
DATING A WHITE MAN
No doubt, this is not a white man's land. Therefore finding a lady with him would get tongues wagging.
Being a lady, most Nigerians think that they are dependent on a man (either their parents or boyfriend). Having so much money or even dollars as a lady could get tongues wagging and could some people call you a prostitute.
DANCING
Everyone has the freedom to move, to speak and even to dance. Discretion is also advised to be put into consideration to avoid been called different names.
ACTING TO BEAUTIFUL FOR A STAIN
You might be beautiful, but then do not go around flaunting it like you are the only beautiful person in the world. Do not shout at people just because they do not appear as lovely dressed like you. Neither shouts at someone in a very bad manner simply because they did something to your beautiful skin. You might end up getting insulted and definitely not without the Nigerian first insult for females.