Money
How to Coin a Catchy Business Name for Your Start-up Business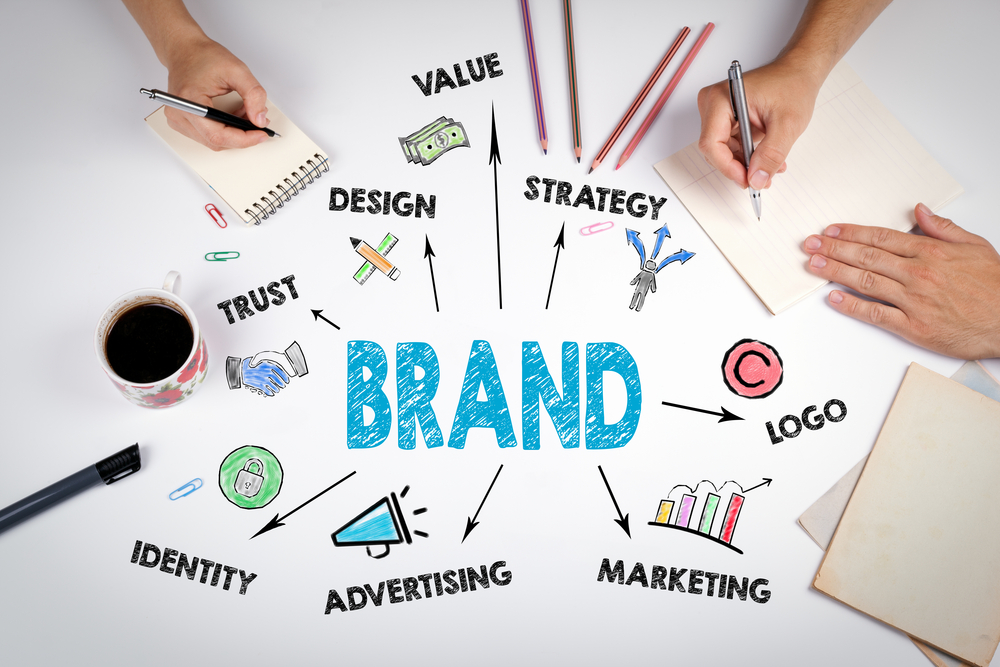 Finance is one very important sector of every man's life and everyone is trying to engage themselves in one business or the other, be it small or Big. To everything, there is a beginning and starting a new business requires a lot of energy, passion, courage, and determination. There are very few important things that should be in place before starting up a business and they are; A business plan, People of same line of business you look up to and get hidden tips that would help grow the business, Getting a Business partner who seems captivated about your plans and is willing to help to grow the business, Your little start-up capital, but then something seems to be missing and that is an Ideal and Catchy Business Name, which is suitable for the particular business you are into.
A business name, some may wonder what result does a name have on a small business or a start-up business, The fact is a right and perfect name can make your business stand out and become the talk of the environment in which it is located. A good business name could also help bring your customers to you without difficulty and also make them remember you with ease. Having a wrong business name could cause a lot of problems for your business such as Stagnancy, Obscurity, or even Failure. The name of your business has a great impact in shaping how your customers, Investors, and the world at large views your business and also shows the level of understanding you have as regards your targeted audience and the world at large.
There are lots of companies that specialize in carving and finding a name that would suit your business based on the latest trends in industries. However they might be quite expensive to get and as one who is just starting a small business might have other things as priorities and a high budget which might restrain such from consulting them, but with the few ideas and tips compiled in this post on steps to name your business you would be able to set a good track for your business.
What is the Big Deal About a Business Name?
There is always a big deal about a business name, the more communication your business name carries, the less effort you would have to put in to explain to your consumers, therefore, start by deciding what you want your name to communicate. A piece of advice is that you give more priority to real words and combinations of words than the coined words was given to entrepreneurs by some naming experts. They gave their reason that it has been observed that people prefer words that they can easily understand than strings of numbers or initials. It should reinforce the key elements of your business.
A business name should carry the key elements of your business. A business name could be Meaningful, Generic, Descriptive or even Abstract in nature. For example; "IMI" (Imperial Metal Industries) This name carries a lot of meaning no doubt but would happen when such a company wants to expand beyond that city of the line of business. Another example is "FCUK" (French Connection United Kingdom) This name is quite descriptive as it is able to tell something tangible about the business, what it does, and where it is located.
Some people think that business names should be informative, so that the customers know what your business is about, some say coined names that are a result of made-up words are more memorable than names that have real words, while some experts believe that the best names are abstract, a blank slate upon which to create an image. In reality, being factful and truthful, any name can be effective if duly backed by the appropriate marketing strategy.
Benefits of a Good Business Name
A good name helps to shapen your customers and Investors view about your business
It helps to convey the level of expertise, value, and uniqueness of the product or service you have developed.
It helps your customers remember your name with ease
It prevents Business failure as a result of the fact that people do not know that your business is into the kind of stuff they are into
It also helps to prevent stagnancy
It helps to sell your business product and services with ease
It aids publicity of your business, and could even get you free publicity. For example; My dear have you heard of "Mama Ayo's Amala Special". Anyone that hears knows that mama Ayo is strictly into the cooking and Selling of Amala, and the uniqueness of the name would make it easier to stick in people's head and for them to recall it whenever.
Tips to have at heart when choosing a Business Name
Coming up with a good business name can be a complicated process. Relax below are some helpful Tips/key things to put into consideration for the most appropriate and effective Business Name.
Pick a name that is easy to pronounce, simple and easy to remember; drop the made-up words and meaningless phrases and go for a straightforward name.
Choose a name that appeals not only to you but also to the kind of customers you are trying to attract.
Pick a name that is unique and unforgettable; a name that would stand out. This might be difficult because trends change, making timeless names hard to coin.
Choose a comforting or familiar name that lights up pleasant memories so customers can from an emotional level relate with your business.
Choose a name that has a clue of your line of business; this is helpful in other to remind your customers of what services you offer.
Don't pick a name that is long or confusing or consists of unusual spellings
Seek Advice from potential customers, ask them questions and see if they give the response and impression desired. Note; Skip your family and friends
Stay away from cute puns that only you understand.
Ensure that the name you choose is available
Don't use the word "Inc." after your name unless your company is actually incorporated.
Don't pick a name that box you in and not allow your business to move around
Don't Favour the usual and popular suffixes like; .net, .com, .info
Ways To Coin Out a Business Name
Acronyms
The use of acronyms is not a bad idea in the naming of business, most especially when the name to be given seems to be very long, the acronym would help the people have the name of the company in their memory in a way. The acronym is coined from the first letter of every word of the decided name. Samples of world-changing companies acronyms American Family Life Assurance Company ( AFLAC), Nippon Electronics Corporations (NEC), Kentucky Fried Chicken (KFC).
The mix of More Words to Form a Name
Mixing of two or more words which are quite meaningful could be cool in helping you get your desired company's name. for example; Facebook from "Face and Book", Instagram, Netvibes, Tagworld, Blue dot, YouTube,
Foreign Words
Many might think this is not a good idea, but then it is even if your audience is restricted to a particular location a business name which sounds foreign can stick to your customer's memory notwithstanding their native language. For instance, CISCOS is simply a short form of the word " San Francisco, VERIZON is gotten from two words Veritas which is the Latin word for "truth" and Horizon.
Use/Test of Personal Names
This could also be very perfect if you are finding it difficult to get your business a name from the other ways one can coin out a business name. Many popular brands and companies have done this and it has worked for them then why can't it work for you. For instance, Ahlstrom named after the founder "Antti Ahlstrom", A & M Records which is also gotten from the names of the two founders "Herb Alpert and Jerry Moss".
Mix things up
This is another exciting way to carve out a name for your start-up business. Another way of finding a new name for your business is trying various word combinations, such as your name and where you live. Some examples are IKEA (from the founder's name Ingvar Kamprad and where he grew up: Elmtaryd Agunnaryd), CIBA, named from Chemical Industry Basel (after Basel in Switzerland), merged with a company named after its founder Johann Rudolf Geigy,
Collaborate with Another Company
If you're going to partner with another entrepreneur or merge your company with another one, instead of a completely new name, make up a name using fragments from both names, AMBEV "American Beverage Company, which was the largest Brazilian beverage company and fourth in the world. In 2004 it merged with Interbrew", another is BBVA from Banco Bilbao Vizcaya Argentaria, a Spanish banking group formed in 1999 from the merger of "Banco Bilbao Vizcaya and Argentaria".
Usage of Nicknames
Nicknames have always had a way of spreading and sticking to people's memories, and you would agree with me that most people are known by their nicknames and not the names from given to them at birth. You could also try it. Example; Adidas which was named after owner Adolf Dassler whose nickname was Adi. Adi Dassler became "Adidas".
Descriptive Name
If you think of your business, what is the one word, or the pair of words that could describe what the business does best? Now write all your options on a piece of paper and visualize your new logo or a banner with your new name on it. An example of a brand using this technique is Think Toys R Us ( This means whenever you need toys you should contact them), E*Trade, General Motors, or YouSendIt
Inspirations From Environment, Life
There should not be a limit to what the mind can do, even as little as the environment you find your self, life, or something that your business that your business gets to remind you of. For instance; "FUJI" named after Mount Fuji, the highest mountain in Japan
Grammatical/ Spelling Errors like Names
This method is quite tasking and demanding, you might have to seat longer hours to be able to figure out names that seem more like a grammatical mistake or spelling errors and also get ready to keep correcting people for some years until they tend to get the real spelling of your business name. Examples; Kmart School Supplies, "Kmart" could be seen as a grammatical mistake of the English word "SMART", "Reebok" (alternate spelling of "Rhebok", an African antelope).
Tell a Story with Your Business Name
Do you have a memorable Story or experience, you could share them with your choice of business name. Names such as the name "MICROSOFT" was coined by Bill Gates to represent the company that was devoted to "MICROcomputer software", "PEPSI" it's named from the digestive enzyme "pepsin" and was marketed as a healthy drink that would aid in digestion.
Do some Letter Additives and Extract
This is also another alternative way to get your desired business name. You could either add some letters to an already existing word, drop a letter or duplicate a letter in a way that it doesn't lose it recognition. For example; "Grindr", "BHLDN" ( which shares the same pronunciation with the word "Beholden" ).
Pick a Random Word
This should be your last option. picking a random word that you get attracted to either from the dictionary, or a book just like some founders have done. for instance " Blizzard" .
Final Analysis/Note
Due to a lot of trial and error that would be encountered when picking a business name, one might have a list of about five choices to pick a name from, at this point what you need to do is recall all the criteria and go for the name that best fits your objectives,describes the company, displays professionalism and type of services rendered.
List of Naming Firms you can Consult For a Help in coining out a Business Nam
1. NameLab
2. Igor
3. A Hundred Monkeys
4. Namesmith
5. Ecommerce Guide
6. Domain Puzzler
7. Wordoid
8. Brand Bucket